THE 14TH ANNUAL
LUKE MULLER GOLF OUTING
Saturday, October 3rd, 2020 • Kenton County Golf Courses
MISSION:
SUPPORTING LOCAL FAMILIES IN FIGHTING CANCER THROUGH THE GENEROSITY OF OUR COMMUNITY.
2020 LMGO Beneficiaries
All proceeds from The 14th Annual Luke Muller Golf Outing and After Party will benefit Tonya and Mike.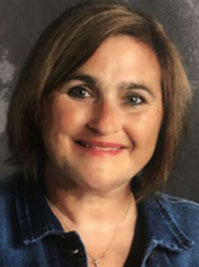 Tonya Eide
Tonya Eide is a Special Education teacher at Highlands High School. She has worked in the Fort Thomas School District for 24 years. On December 6, an MRI showed that she had a tumor on the left side of her brain. After surgery on December 18, the diagnosis was Glioblastoma. Following her stay at the University of Cincinnati Hospital, she was transferred to Gateway Rehabilitation Hospital in Florence where she received intensive speech therapy as well as physical and occupational therapy. She received six weeks of proton radiation and chemotherapy. In addition to the standard of care treatment, she participated in a clinical trial to determine the effects of the Ketogenic Diet on the treatment of brain cancer, but still has a long battle ahead of her. Tonya and her husband Steve live in Villa Hills with their three children, Emma, Molly and Cooper.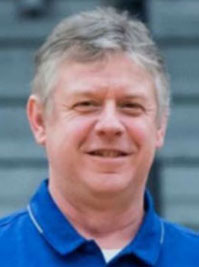 Mike Bush
Mike Bush has been a supporter and volunteer with the LMGO since the very first outing in 2007 as well as playing in the foursome all 13 years. He is always the first to lend a hand, offer a smile and become fast friends with everyone he meets. Sadly, In October of 2019 Mike was diagnosed with Stage 4- Advanced Prostate Cancer that has moved to the bones, which is an unusual diagnosis for someone his age. Mike has continual bone and hormone treatments, has received multiple radiation treatments and is currently undergoing chemotherapy which will continue as needed throughout his fight. Mike has worked for 30 years in the Concrete Supply Management and is dedicated to making his customers happy. Mike and his wife Mary live in Independence KY where they raised their children Jacob and Rachel.
14th Annual Golf Outing
Saturday, October 3rd, 2020
Kenton County Golf Courses
3908 Richardson Road
Independence, KY 41051
859-371-3200
9:00 AM Registration
11:00 AM Shotgun Start
Lunch provided prior to tee off
Can't golf? No Worries!
After Party at The Mess Hall!
Immediately following the outing all golfers and those who couldnt make it out to golf are invited to join for some "Left Overs"! The after party features live music fron The Leftovers, food and bar service supplied by McHales Catering, Midway Cafe & Pee Wee's Place., cash bar, additional raffles, and auctions.
$100 per Person for Golf, Lunch, & Games
Details and Sponsorship Opportunities:
Ace Sponsor
Eagle Sponsor
Birdie Sponsor
Caddy Sponsor
Hole Sponsor
There are several ways in which you or your company can help us: