THE 13TH ANNUAL
LUKE MULLER GOLF OUTING
Saturday, August 24, 2019 • Kenton County Golf Course
THANK YOU SPONSORS AND VOLUNTEERS
Course Sponsors – BM2 Freight, Main Street Insurance & Merrill Lynch Brian Schwalbach
After Party Sponsor – Gary Barlow, Huff Realty
After Party Band Sponsor – Hand & Hand Realty
After Party Beverage Sponsor – Merrill Lynch, Brian Schwalbach
Ace Sponsor – Ted Arlinghaus
Beer Cart Sponsor – Edgewood Electric
Caddie Sponsors – Brett Barnhart , Thomas and Lauren Mayer, Enviromental Demolition Group & Fraternal Order of Police Covington Lodge
Birdie Sponsors – Pediatric Associates PSC, Eric Saalfeld & Boone Ready Mix
Eagle Sponsor – Kroger State Avenue &The Appliance Loft LLC
MISSION:
SUPPORTING LOCAL FAMILIES IN FIGHTING CANCER THROUGH THE GENEROSITY OF OUR COMMUNITY.
2019 LMGO Beneficiaries
All proceeds from The 13th Annual Luke Muller Golf Outing and After Party will benefit Chasity and Jon.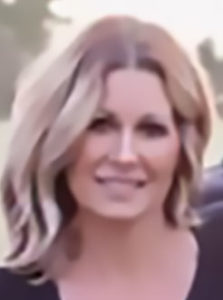 Putt for Chasity
Chasity Harney is currently teaching 5th grade at 6th District Elementary in Covington, KY. On October 8th, 2018, Chasity was diagnosed with Stage Ill Adenocarcinoma Lung Cancer. Since her diagnosis, she has undergone 30 radiation treatments and 12 rounds of Chemotherapy over a six-week period, ending on December 2nd. On January 24th at The James Center in Columbus, OH, Chasity underwent Surgery and had a Lobectomy performed on her left lung. During this surgery they were able to remove 2 tumors, 11 lymph nodes, and one nodule. Chasity is currently receiving more chemotherapy.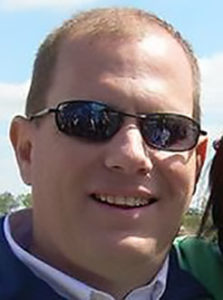 Drive for Jon
Jon McSorley is a longtime resident of Ft Thomas, KY, where he is a husband, father, coach and friend. He has coached basketball at Highlands High School for over 20 years. Jon was first diagnosed in his late 20's with Ulcerative Colitis. Over a decade later in, 2016, he was diagnosed with an auto-immune disease affecting the bile duct and liver called Primary Sclerosing Cholangitis (PSC). There is no known cure for this disease and patients with PSC are known to be high risk of Cholangiocarcinoma (Cancer of the Bile Duct) and in January of 2019, Jon received that diagnosis. Treatment for this has taken Jon to the Mayo Clinic in Rochester, MN while also being listed on the liver transplant waiting list.
13th Annual Golf Outing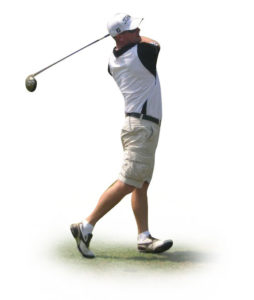 Saturday, August 24, 2019
Kenton County Golf Course
3908 Richardson Road
Independence, KY 41051
859-371-3200
9:00 AM Registration
11:00 AM Shotgun Start
Lunch provided prior to tee off
Can't golf? No Worries! After Party at The Mess Hall! Immediately following the outing all golfers and those who couldn't make it out to golf are invited to join for some "Left Overs"! The after party features live music from Dave May, Ben Messmer and The Left Overs. Food and bar service supplied by McHales Catering, Midway Cafe & Pee Wee's Place. $10 charge for those who weren't able to golf, cash bar, additional raffles, and auctions. Click here to download After Party flier.
$80 per Person for Golf & Lunch
$100 per Person for Golf, Lunch, & Games
Sponsorship Opportunities:

Ace Sponsor
Eagle Sponsor
Birdie Sponsor
Caddy Sponsor
Hole Sponsor
There are several ways in which you or your company can help us: